Microsoft HoloLens 2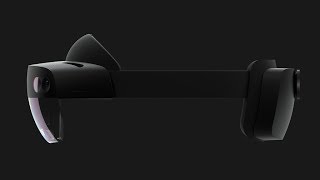 Discover new ways of communication and creativity. Improve collaboration with HoloLens 2, an unbound mixed reality device with apps and solutions that encourage collaboration.
The efficient mixed reality creation solution from Vuforia Studio promotes the productivity and safety of employees by providing information in a timely and location-based manner in the real context of their daily work environment. With Vuforia Studio, industrial customers can easily leverage existing 3D resources and inject IoT data to deliver scalable, hands-free mixed reality experiences for Microsoft HoloLens devices at a fraction of the time and cost of other solutions.
Our price for 1x HoloLens 2: CHF 4,345 VAT excluded
RealWear HMT-1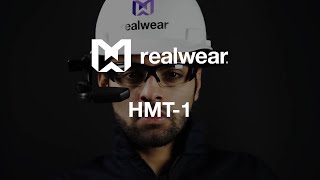 The RealWear HMT-1 is the world's first Android ™ tablet-class portable computer for industrial workers. The RealWear HMT-1 forms the basis for Connected Worker programs. Use it in wet, dusty, hot, dangerous and noisy industrial environments.
As a completely robust, head-mounted device, it can optionally be snapped into protective helmets or attached to bumpers and can be used with protective goggles or corrective glasses. Use it for remote mentor video calling, document navigation, guided workflow, mobile forms, and industrial IoT data visualization.
Our price for 1x RealWear HMT-1: CHF 2,645 VAT excluded
Would you like to order or learn more?
Benefit from our many years of experience in the application of AR / IoT solutions from the world market leader PTC.
I am looking forward to your contact!
Laurent Gerber
Sales & Marketing Manager
Telefon +41 44 782 82 81
L_hc__eskj--rebreg__tnerual