Generative design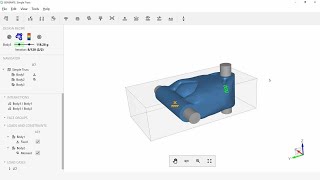 Creo 7.0 will revolutionize generative design. Construct the best possible designs based on development and manufacturing requirements. You can interactively specify your requirements, goals, preferred materials and manufacturing processes. The generative engine automatically creates a design suitable for production, which can either be used as a starting point for further development work or directly.
Real-time simulation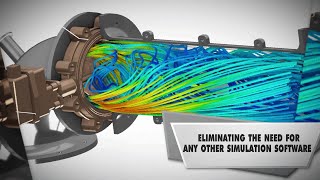 Creo Simulation Live reaches a new level with new functions for Computational Fluid Dynamics (CFD) and further product improvements. With Creo Simulation Live, you can now perform flow analysis in real time. You can also carry out parameter and transient thermal studies. At Creo Simulate you can look forward to a new ANSYS integration: Creo Simulate AIM. This will make multi-physics analyzes possible, in which different physical effects are considered simultaneously. With AIM you will be able to carry out structural, thermal and modal analyzes.
Multi-body design
The biggest change for Creo with the new release is the possibility of multi-body design, which significantly improves your workflow and simplifies the design process. Multi-body design enables you to convert a single part or assembly into a multi-body part, which opens up other processing options. You create parts with multiple bodies at the same time.
Additive Manufacturing
The stochastic grids based on the Delauny triangulation have been improved. In addition, PTC has set up interfaces for additive manufacturing, which enables you to integrate laser bed simulations. You can also use other 3D printer software from Creo 7.0. This increases the compatibility of Creo Additive Manufacturing enormously.